Managing the Institute for Vocal Advancement's Social Media
The Client
The Institute for Vocal Advancement is an organisation developing and supporting singing teachers across the world. It champions a vocal technique based on scientific research and the impressive collective experience of its Master Teachers. IVA produces the finest voice instructors in the world who develop, promote, and maintain the highest standards for the teaching of singing.
The Objective
To increase brand awareness, engage existing audiences, and grow membership of IVA.
The Project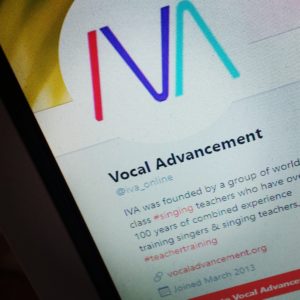 Roseberry Marketing supports the IVA team on a regular basis – in content strategy, social media management, event promotion and other marketing activities. No week is ever the same, and it is great to work with this fast-paced, creative and passionate organisation striving for excellence in the teaching of singing
If you need ongoing marketing support, or an extra pair of hands to deliver a specific project, please get in touch.
Return to Projects.