Conducting a Marketing Audit and Strategy to Help Venture Scotland Attract More Volunteers
The Client
Venture Scotland is a charity using outdoor activities and adventures to support and develop young people going through difficult times. Individuals aged 16-30 participate in a 12-month programme through which they grow in resilience, independence and confidence. It is an incredible charity doing unique and highly effective work.
The Objective
To conduct research and create marketing strategy to recruit and retain committed and talented volunteers in Edinburgh, who are essential in delivering Venture Scotland's programme.
The Project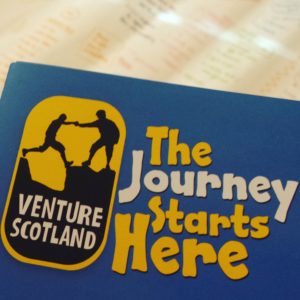 We started with a marketing audit to explore Venture Scotland's position amongst other volunteering opportunities in Edinburgh, external factors affecting volunteering, internal strengths and weaknesses, and how current volunteers feel about their experience. This process involved volunteer and staff surveys, in-depth interviews with two managers, analysis of the charity's policies and processes, alongside some desk research.
Using the marketing audit as a robust evidence base, we developed a marketing strategy to identify and target potential volunteers. We delivered a range of promotional ideas, as well as recommendations for improving the volunteer journey in general. The marketing plan also included activities to engage and reward existing volunteers in order to retain them and earn positive word of mouth.
Testimonial
"The work Lucinda carried out for us was considered by everyone in our organisation as outstanding. Lucinda was an absolute pleasure to work with, was very clear defining and explaining exactly the work that would be undertaken and delivered on time. Her research was meticulous and we felt she quickly 'got us' and understood in depth, what we did and what our goals were.
The final audit and strategy produced was a real eye opener for us, with loads of fantastic ideas we have never considered, which were all completely focused on achieving our goal. The reports were easy to read and understand and we would not think twice about recommending her work to others."
David Brackenridge – Edinburgh Programme Manager, Venture Scotland
If you have a similar project and would like to discuss how Roseberry Marketing can support you, please get in touch.
Return to Projects.